As per the latest news reports, people will be able to visit Mount Kailash from the Indian territory, from September this year, which is believed to be the abode of Lord Shiva.
Officials in the know how added that the Border Roads Organisation (BRO) has already started the work of cutting the road from KMVN Huts in Nabhidhang in Pithoragarh district to Lipulekh pass on the India-China border, which as per the reports, will likely be completed by September.
Referring to this, Chief Engineer of BRO's Diamond Project Vimal Goswami added that they have already started the work of cutting the road from KMVN Huts to Lipulekh Pass in Nabhidhang, about six and a half kilometres long.

He further added that after the completion of the road, 'Kailash View Point' will be ready along the road.Reports add that the Kailash-Mansarovar yatra through the Lipulekh Pass, which was postponed due to the Covid pandemic, has not resumed.
And because of Such a long stall, the Indian Government has been making all efforts in forging an alternative path for the devotees to access Mount Kailash.
With regard to this, the Indian Government added that the Hirak Project has been given the responsibility of developing 'Kailash View Point.'
Mr Goswami further added that a lot of road-cutting work has been done, and if the weather is favourable, it will likely be completed by September.
What makes this sacred site an intriguing place to visit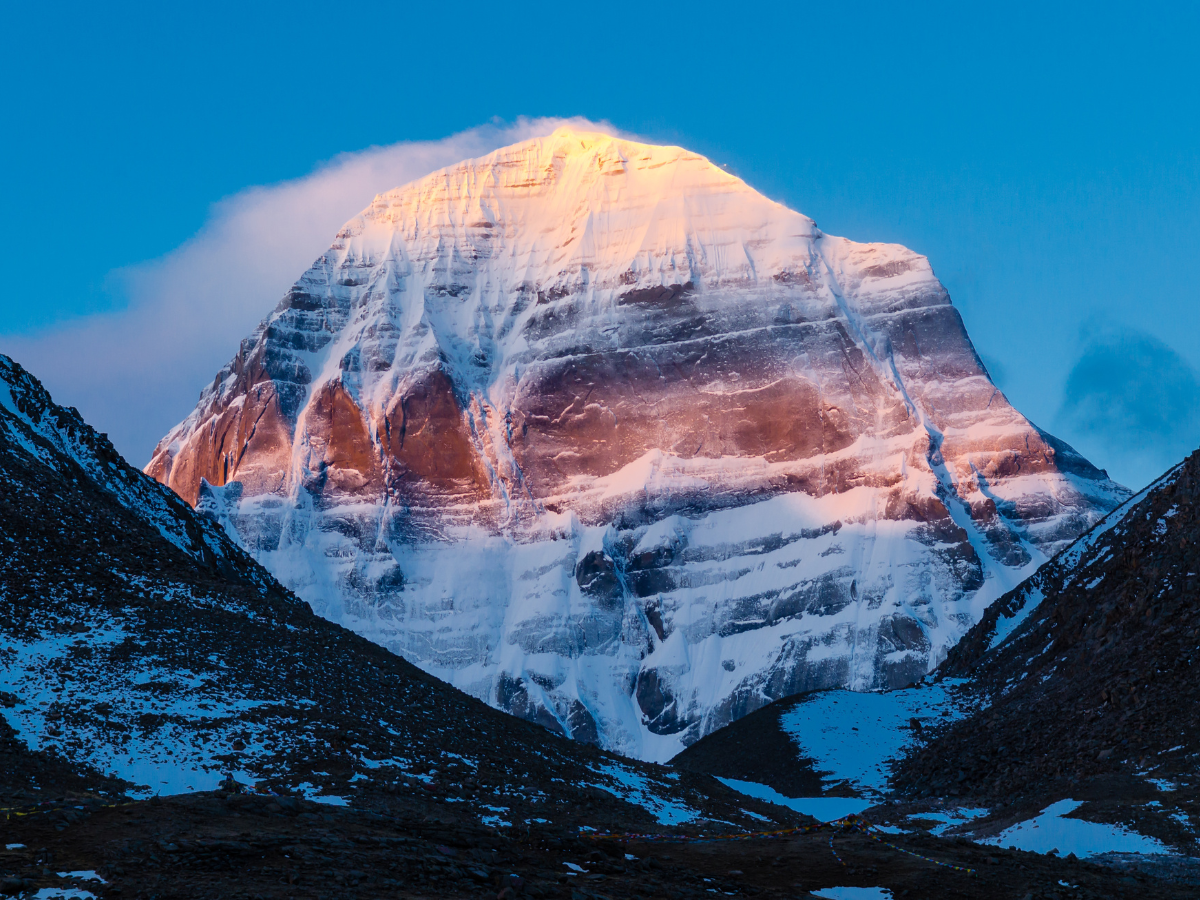 Photo courtesy: Canva
Mount Kailash, which is also believed to be the Stairway to Heaven—is the most intriguing mountain range in the entire Himalayas. It's largely considered to be inaccessible. So, here are some lesser known facts about this mysterious mountain that makes it intriguing.
Although a number of people tried to climb it, no one has managed to succeed yet. As per the reports, the mountain keeps changing its position for those who want to climb it.
As per the accounts of many hikers, they felt that their hairs and nails start to grow quickly within 12 hours, whereas normally, the same growth of nails and hair usually takes around a week's time.
As per a Russian theory, "Mount Kailash could be the biggest ancient man-made pyramid, the centre of an entire complex of the smaller pyramid (100 in total) and is linked with the Pyramids of Giza and Teotihuacan.