In a segment airing Friday, Dermot Mulroney appeared on ABC's "The View" to promote his work on the Disney+ Marvel series "Secret Invasion" — but he didn't stick around.
It's not often that a guest walks off a set during a live taping, but that's what happened on "The View" in an episode recorded to air on Friday. When viewers tune in, they'll see "Secret Invasion" star Dermot Mulroney do just that.
According to the actor, his decision to walk off while the show was still filming was an act of solidarity for the ongoing Writers Guild of America strike, which is nearing the two month mark.
"Since I have such respect for 'The View,' a news program with a heart," Mulroney told Variety. "it was there that I felt comfortable enough to draw attention to the ongoing WGA strike for fair wages and working hours, as I find it incredibly important to continue to support the union."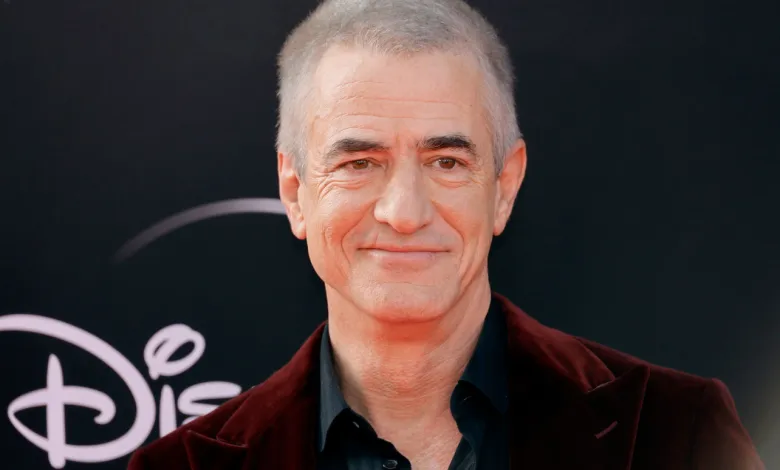 It was also a statement made with grace and courtesy. According to Variety, Mulroney explained to the hosts he was going to "symbolically walk off," waiting to do so until the close of his interview and after confirming they were close to throwing to break.
The interview itself, per the outlet's source, he thanked the hosts before departing and even came back for pictures with them afterward. The interview itself also went smoothly, with Mulroney talking about his career, family and new Disney+ MCU series.
After he left, things remained cordial and professional, as well, with Joy Behard reportedly plugging "Secret Invasion" on his behalf before throwing to the aforementioned commercial break. It wasn't about making himself the story by creating a scene, but rather a quiet statement about the important issues the WGA is fighting for.
According to Variety, while editors had the option to cut out Mulroney's symbolic gesture, it is understood that the segment will air just as it happened, including the actor's walk-off.
As a primarily unscripted show, "The View" is one of the few talkers still broadcasting new episodes as the WGA strike passes the 50-day mark. Already, it's looking like scripted fare for the fall television season isn't going to happen, with many speculating a January 2024 premiere at the earliest, assuming a resolution is reached any time soon.
The last major WGA strike stretched more than three months, from November 5, 2007 to February 12, 2008. Coming mid-season as it did, the direct impact to many television shows was even more dramatic, with many shortened seasons leading to dissatisfied fans and cancellation.
This time, most of the traditional broadcast shows had wrapped scripts for their current seasons, so at least things ended as planned. If this strike lingers on, though, there could be an impact with some shows getting canceled rather than resuming production.
Almost every show and movie is currently halted either in solidarity with the strike, or as a direct result of it. Many networks — as they did  in the 2000s — are looking at reality shows and game shows to fill their schedules.