Another blessed victory for rising entrepreneur, Breanna Wheeler! Breanna had the opportunity to collaborate with a very well-known and influential mogul, Jamal Bryant in Atlanta, GA very recently. Jamal Harrison Bryant (born May 21, 1971) is an American minister and author. He is the senior pastor of New Birth Missionary Baptist Church. He is a graduate of Morehouse College and of Duke University. He received his doctorate of ministry degree from the Graduate Theological Foundation.
Amped up from a stellar meeting of the minds, Breanna announced her launch for AUTISM + SNEAKERS which is her new way of bringing attention to Autism Awareness in communities on a global scale.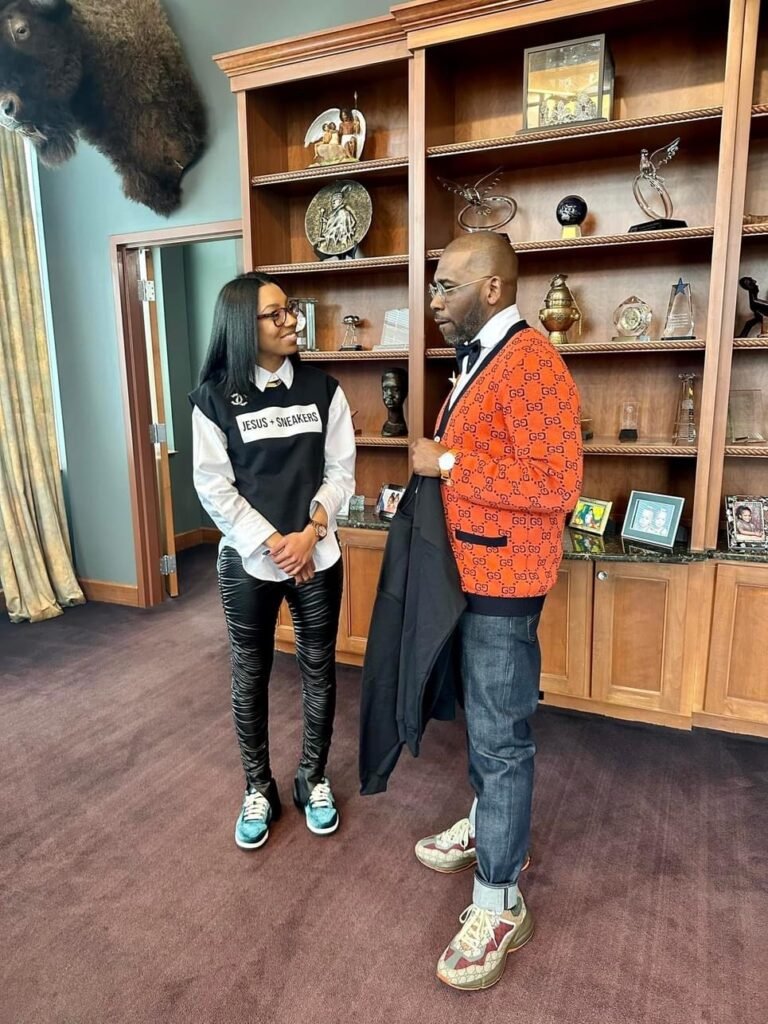 Autism + Sneakers is collaborative campaign featuring Fashionably Humble + Mostyn Community Development. The purpose of this collaboration is to bring awareness to Autism and to raise funds for resources for the students that are apart of Mostyn Community Development (MCD). MCD provides trainings and resources to individuals that identify with the American Disability Act. At MCD, they constantly remind their students that their disability is a special ability and that whatever they struggle with isn't a barrier, but an asset.

Their Campaign will run from February 1 through April 4 and on April 5 will be taking our students with ASD to the Pistons game where they will have a night full of festivities. In hopes that people can support by sharing their posts on social media, donating to the campaign, purchasing a t-shirt or sweatshirt, or even buying a ticket to the Pistons Game and sporting your Autism + Sneakers Gear. Pull out your best sneakers for this "Ausome" campaign as Breanna and her team strive to change the lives of those who identify with autism spectrum disorder.
Check out Autism + Sneakers below:
http://www.fashionablyhumble.com/autismcampaign